Particle Impact Noise Detection (PIND)
Particle Impact Noise Detection (PIND or PIN-D) is designed to identify loose particles inside a device cavity. The PIND test provides a nondestructive means of identifying those devices containing sufficient mass that, upon impact with the case, alert the transducer and produce a signal.
The equipment required for PIND testing includes a threshold detector, a variable shaker and driver assembly to provide a sinusoidal motion to the device under test (DUT testing), a transducer and a shock mechanism capable of imparting shock pulses to the DUT.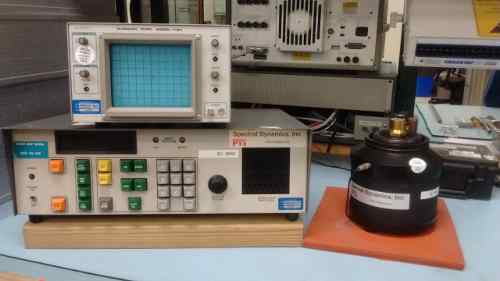 At lower, non-destructive levels of stress settings, centrifuge testing may also be utilized as a 100% in-line screen to detect and eliminate packages that exhibit lower than nominal mechanical strengths in any of their structural elements. Unless specified otherwise, the required constant acceleration value is applied to each of a package's six orientations. For packages with internal elements mounted with the major plane perpendicular to the Y axis, the Y1 orientation is defined as the one that tends to displace the elements from their mount.
Test Specifications / Standards

MIL-STD-883 Method 2020
MIL-STD-202 Method 217A

Suitability and Accreditation
Oneida Research Services (ORS) holds Commercial Laboratory Suitability Status for MIL-STD-883, Method 2020 PIND testing, granted through the Defense Logistics Agency (DLA).